Saanich Police Application for Experienced Canadian Officers
YOUR APPLICATION WILL REMAIN PRIVATE AND CONFIDENTIAL UNTIL THE BACKGROUND STAGE OF THE PROCESS
An experienced applicant may be exempted from the Police Recruit Training Program, if they have: 
Successfully completed the Police Recruit Training at the Justice Institute of British Columbia or an Accepted Equivalent prior to their appointment:
RCMP Training Academy (Depot)
Ontario Police College
Chief Crowfoot Learning Centre (Calgary Police Service)
Edmonton Police Service, Basic Recruit Training
Lethbridge College
Winnipeg Police Service, Police Recruit Training Academy
Royal Newfoundland Constabulary
Saskatchewan Police College
Ecole Nationale de Police du Quebec
Atlantic Police Academy
Canadian Forces Military Police Academy
Been employed as a police officer with a Canadian police service within the previous three years; and
Successfully complete all stages of the recruiting process.
Before you fill out the application form below please ensure you have all required documents ready to upload.
Apply for the Experienced Canadian Officers Program
Please download and fill out these forms. Return them using the form below.
To complete the forms you will need to have Adobe Acrobat or Adobe Acrobat Pro installed on your computer.
Once it has been determined that candidates meet the minimum requirements, a recruiting file will be established, and the recruiting officer will contact the candidate. Exempt officers will be required to complete the majority of steps of the Saanich Police Recruiting Process.
Overview of the Recruiting Process
YOUR APPLICATION WILL REMAIN PRIVATE AND CONFIDENTIAL UNTIL THE BACKGROUND STAGE OF THE PROCESS
Application packages MUST include all of the following
once the background investigation stage is achieved, the following documentation will be required:
WHEN COMPLETED SEND USING THE UPDATE APPLICATION BUTTON
Download the "Polygraph Integrity Questionnaire" form below by clicking "download form"
Ensure you have the latest version of Adobe Acrobat installed on your computer, if not please use the link above to install the program.
In your downloads folder locate the file called "PIQ.pdf"
Right click on the file and hover over the option "open with" then from the options presented click "Adobe Acrobat DC"
Wait for the form to open in Adobe Acrobat DC
Fill out the form and save to your computer
Submit the filled "PIQ.pdf" along with your application using the form below.
Download Files to Fill Online Using Adobe Acrobat
Recruit Applicant Questionnaire
Polygraph Integrity Questionnaire
Download Files to Print, Fill and Scan
Application Terms and Conditions
(for your reference only)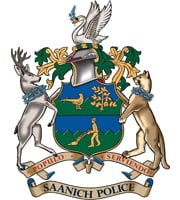 Saanich Police Experienced Canadian Officer Application Form