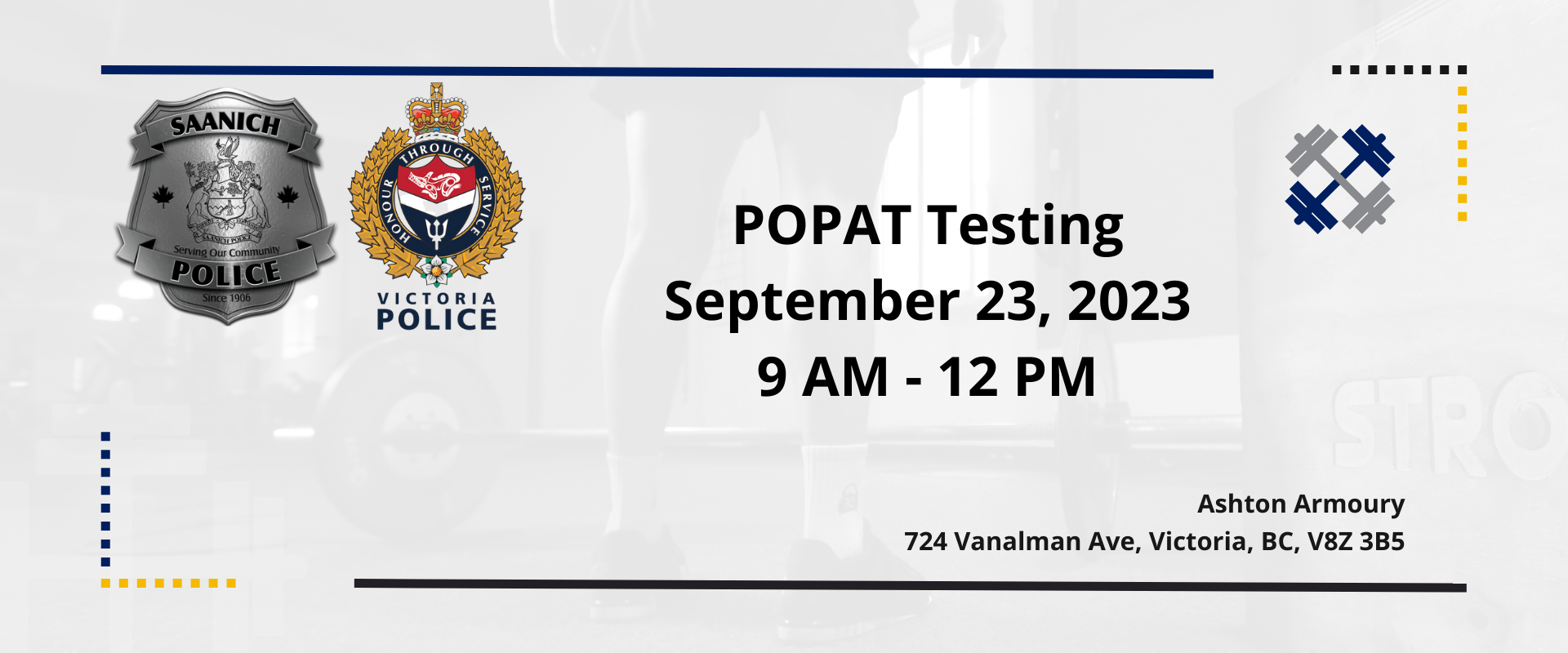 Saanich and Victoria Police Department POPAT Assessment Test
Welcome to the highly anticipated POPAT Assessment Test, organized jointly by the Saanich and Victoria Police Departments. This physical abilities test is designed to evaluate your athleticism and endurance, ensuring you have what it takes to pursue a career in law enforcement.
POPAT Stations and Evaluation
During this event, you will face four challenging stations that will put your physical abilities to the test. Each station assesses different aspects of your athleticism, providing a comprehensive evaluation of your fitness levels.
To successfully pass the POPAT Assessment Test, participants must follow the defined protocol for each station and complete the timed portion of the test within 4 minutes and 15 seconds. Additionally, participants must demonstrate their ability to lift and carry a 100 lb torso bag for a distance of 50 feet.
For a detailed understanding of our POPAT, please visit our page on the POPAT protocol.
Registration and Payment
To participate, simply register for the POPAT Assessment Test by visiting the registration page on our website. The cost for each applicant is $60 + tax ($63.00), and payment will be processed online.
To pay for your assessment please click here or the button below.


REQUIRED
–

Consent and Liability Release Form

In addition to registration, please note that each participant must sign a consent and liability release form.

This form is available here on our website (click here to download) and must be submitted using the update registration form prior to the event.

The safety and well-being of all participants is our top priority.
Modifying Your Registration
In the event that you need to modify your registration, please submit a request using the form available on the update registration page. We strive to accommodate changes whenever possible.
We look forward to seeing you at the POPAT Assessment Test as you embark on your journey towards a fulfilling career in law enforcement!